Today, we at PODS Game Design spoke at 1 Million Cups in Fargo! It was quite an experience to be in front of that many people who care so much about helping small businesses and startups succeed in the Fargo Moorhead area. There were so many people with so many good ideas and advice that it's hard to keep it all straight!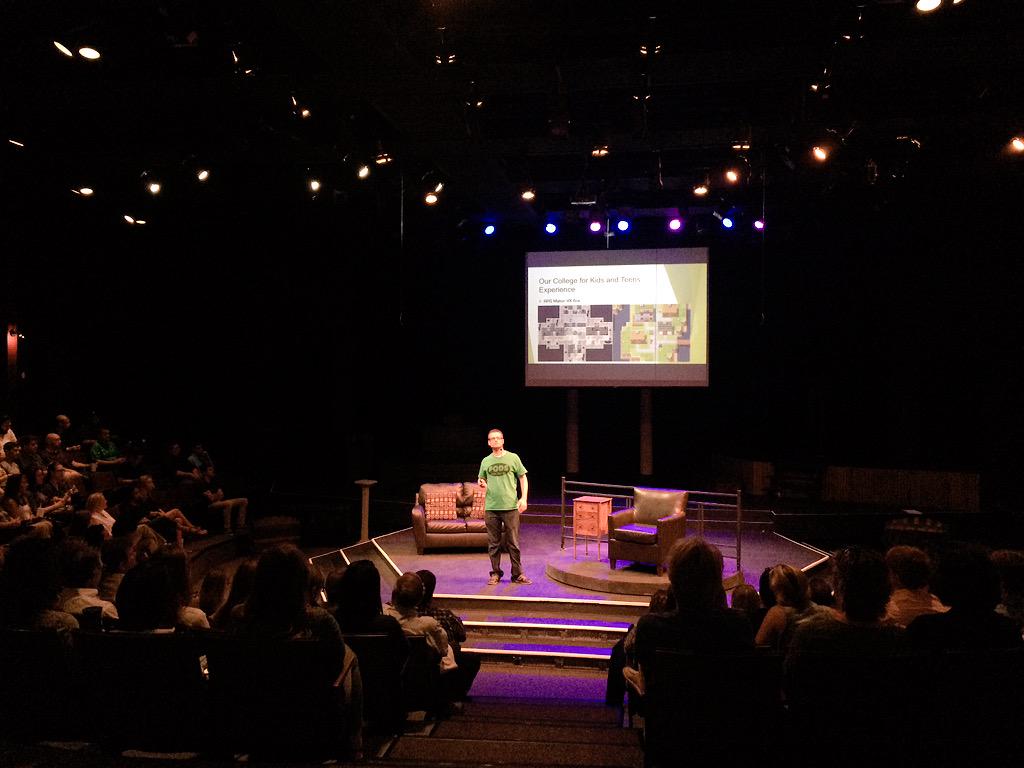 Dave of PODS Game Design. (Photo Courtesy of Emerging Prairie)
One of the most popular questions was expansion. Once we are established in the Fargo Moorhead area, we plan on offering classes to smaller towns and cities in the area, such as Grand Forks, Wahpeton, Detroit Lakes, and so on. From there, the sky is the limit. Bismarck? Minneapolis? Who knows?
We were then asked the quintessential 1 Million Cups question, "What can we as a community do to help you?"
Our answer?
Spread the word.
Share the word with your friends.
Post it on your Facebook.
Tweet us on Twitter.
Any platform you can tell people about us, go for it. We want to reach as many people as we can because PODS Game Design is a unique opportunity for children in our area. So many kids these days LOVE video games, but for many of them, being able to MAKE video games is something that is an enormous undertaking. We at PODS Game Design want to provide that mentorship, that encouragement to really show just how it's done.
Our Kickstarter is moving forward! We added some AWESOME rewards that YOU should know about. Right now, if you make a $90 pledge on our Kickstarter, you can get an enrollment code for a PODS class for FREE. That's 25% off a class for your child. We have all of our 2015 dates available on our Upcoming Events and Sections page. Once you know what session you want to sign up for, find the corresponding pledge on Kickstarter and make your donation. That's it. We'll send you the registration code once the Kickstarter is successfully funded.
Thank you again, 1 Million Cups. You have inspired us to go even further! Find us on Facebook and Twitter!